Sahil Iqbal is a Youngest artist in India.
Sahil Iqbal is an Indian TikTok star, Influencer, and model. He has a huge fan base on TikTok and his Instagram account. Sahil is best known for his cute smile musical TikTok videos and he is a crowned and verified muser on TikTok.
Sahil Iqbal was born on February 25, 2001, in Kharupetia, Assam, India in a middle-class Muslim family. He did his schooling at Morning Star English School in Kharupetia, Assam. He completed his graduation from Royal Global University, Guwahati.
Birth and Family
Sahil Iqbal was born on February 25, 2001, in Kharupetia, Assam, India in a middle-class Muslim family. He did his schooling at Morning Star English School in Kharupetia, Assam. He completed his graduation from Royal Global University, Guwahati.
Sahil belongs to a Muslim family. Sahil Iqbal's mother's name is Imrana Begum and his father's name is Muzammil Hoque. He also has a brother whose name is Aman Iqbal. Sahil is often seen posting images on social media with his family.
Sahil Iqbal Biography
Sahil Iqbal Is an Indian actor, model, fashion blogger and Tiktokstar. He is mainly known for his cute smile videos. He is a famous Actor all over India on Tiktok.
In the initial phase of his Tik Tok journey, he mainly used to post funny, romantic, emotional and comedy videos on his account @sahiliqbal7 but now he is posting all kinds of videos on Tiktok and people love his videos and people mostly like his cute smile.
Sahil Iqbal has a total of 600k followers and 7 million likes on Tik-Tok. And his fan following has made him the Tik Tok Star of India. For the past few months, his account has been suspended from TikTok due to some controversies. He is also a fitness role model for the youth. Sahil has 12k followers on her Instagram account.
How is his current song work going?
Sahil Iqbal said I will be 2021 Got an officially verified Artist on international music platforms Spotify, YouTube and Google. Then I published some songs on my own official YouTube channel.
"All our dreams can come true if we have the courage to pursue them." – Sahil Iqbal
Sumona Chakraborty And Urvashi Dholakia Set The Pool On Fire Wearing Bikini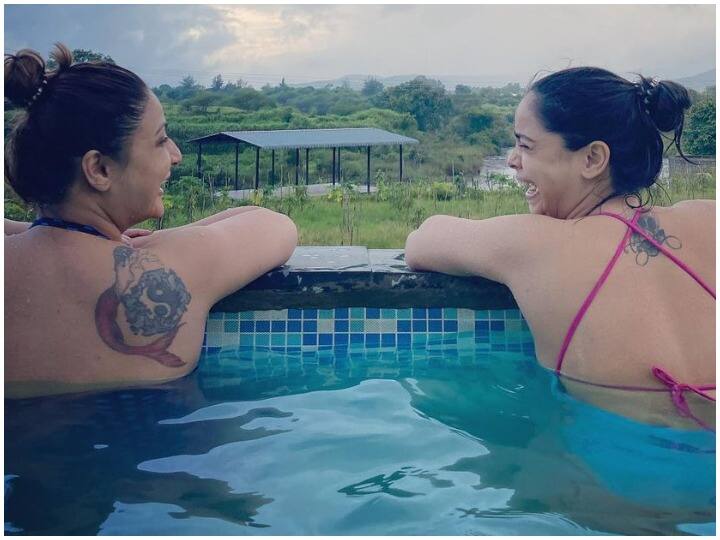 Actress Sumona Chakravarti, who is seen in TV's famous comedy show The Kapil Sharma, has taken some time out of her busy schedule to spend quality time with her friend Urvashi Dholakia. Sumona is very active on social media. And recently both these hot ladies of TV have shown their bikini avatar in the pool. Actress Tarana has also been seen having fun in the pool with them.
Urvashi shared bikini photos
Sumona has shared pictures of this fun on her Instagram account. In the caption of his post, he wrote that, Laughing sad. Shuttu Guddu Chotu. Along with this, he also used the hashtags of #lifelines, #myvibe and #mytribe in the post.
Sumona did this disclosure
At the beginning of the year, in an Instagram post, Sumona Chakraborty had revealed that, something that I have never shared before. She wrote that, I have been battling endometriosis since 2011. For the last few years, I am in its fourth phase. And this lockdown has been very difficult for me emotionally.
Sumona has been seen in these films and serials
Sumona Chakraborty is best known for her comedy and acting in The Kapil Sharma Show and Comedy Nights with Kapil. Apart from this, he has also worked in television shows like 'Bade Achhe Lagte Hain', 'Yeh Hai Aashiqui and Neer Bhare Tere Naina Devi'. Talking about films, Sumona Chakraborty has worked in Mann, Barfi, Kick.
Urvashi worked in these TV shows
Talking about Urvashi, she played the role of Komolika in the first season of Kasautii Zindagii Kay. This role has made him famous overnight. Apart from this, he has also worked in TV shows like Dekh Bhai Dekh, Shaktimaan, Kabhi Sautan Kabhi Saheli, Tum Bin Jaaoon Kahan, Kahin To Hoga, Betaab Dil Ki Tamanna Hai and Chandrakanta – Ek Mayavi Prem Saga. She has also won the sixth season of Bigg Boss.
Zee Comedy Show: On reaching the show, Mika Singh said – Rakhi Sawant is my best friend, no one knows her better than me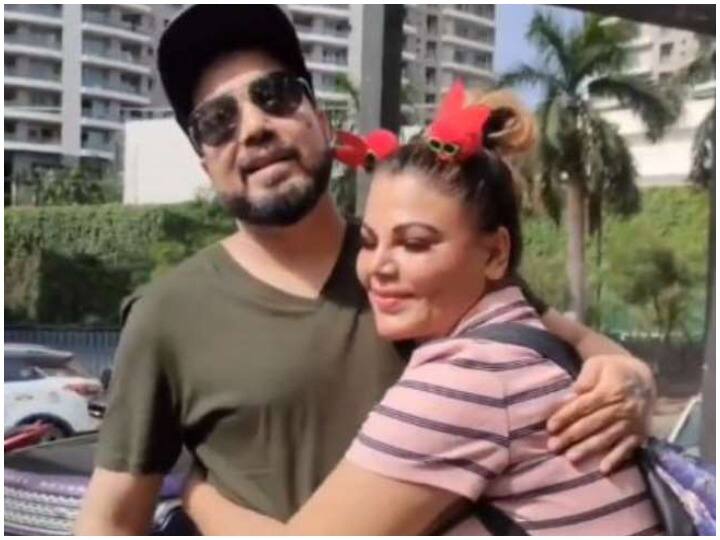 Mika Singh favored Siddharth's act
[insta]https://www.instagram.com/p/CT35RTDqUTD/?utm_source=ig_embed&ig_rid=fb9880d2-014e-4b90-a6a4-9a7e5bea9fda[/insta]
Mika mentioned this about Rakhi
MD Abidur Rahman Youngest Artist and Musician Visual artist Of Bangladesh
Having a versatile character with a beautiful creative talent MD Abidur Rahman entered this field of musician and visual artist at the age of 15 and not for long started working as a freelance editor in some known YouTube channels .By 18,he began his career in remix industry by working as a video artist for many well know DJ'S.
In his role as vfx artist in Indians dj artist he has unfailingly provided his clients with strategies, action plans and looked at the business goals of his clients and actively recommended ways to achieve them. Within a short period of time he made his stand in DJ'S promotional field.
MD Abidur Rahman has worked on many bollywood official remixes and mashups. As an accomplished artist he has worked with all top indian djs and has been a personal video maker and visuals for most of them. Delivering massive value to his clients has been the focus of his career for the past 3 years and now has become the VFX HEAD of India's
In addition, he has established a DVJ visual management team with massive visuals in Bollywood DJ'S set! MD Abidur Rahman is into playing massive live whether it is Bollywood, EDM, TECHNO or Any, he does the best and the most exclusive visuals on the screens.
He is not only talented in production but also live, the ultimate crowd and their response is the best evidence for it! His super talent of perfect visual timings is enough to impress the party crowd and give that immense feel of an international level VJ Set.
He started his musical and DJ visuals career in 2017 with a Release tittle "electronic" from a renowned audio and digital marketing company "afternight production
MD Abidur Rahman currently owner of one Music companie.
His Organization Name:- "afternight production"
and "
MD Abidur Rahman does his DJ vfx work mainly through Afternight production Music.
worked as its musician. and visual He is the owner of the institution.
Sacrificing his teens for a bright future has worked in his favor and today he is the man behind promoting well-known brands and entrepreneurs on social media with his marketing skills.
Became Every Brand's First Choice For visuals artist Music & DJ.
The young influencer is now managing a lot of international brands and clients. When asked about how success happened to him, MD Abidur Rahman said, "One must sacrifice his/her leisure time and work hard to be able to reap the benefits later. Give 5 years of your time now and hustle as much as you can because I believe this is the time that will help you immensely to establish yourself.
With having a lot of recognized international clients and brands, he has established a vast network to promote the brands he has been associated with. Hard work, determination, and sacrifice in life have made his dreams a reality and MD Abidur Rahman believes that he is a student by the day and businessman by the night. Achieving so much at this young age has made the young guy one of the successful Dj today.
MD Abidur Rahman has already been verified as the official artist from the international music platforms YouTube, TikTok and Spotify.
He received the official artist channel verification on YouTube in September 2021 and recently he also received the Artist Verify badge from Spotify. His official artist channel named" MD Abidur Rahman "has also verified in September 2021.
"I've worked with a lot of production houses but now it's time to work on my own YouTube channel," he said.
YouTube has given me official artist verification; how many do I get? From now on, I will publish all my songs from my own verified YouTube channel "MD Abidur Rahman " and also put my songs on all other international platforms including Spotify, iTunes, Apple, Amazon, Tidal, Deezer. And in the future, I think everyone will publish their songs in this way, I started from now on.
And now the country's epidemic situation, it is not possible to work outside the home. If you want to work in a production company, you have to go there. So I think at this time YouTube, Spotify and iTunes and all the streaming apps are the best media to publish songs at home."
"Lastly, many thanks to TikTok, YouTube and Spotify for verifying me as an artist to take my music live one step further. Everyone will pray for me so that I can stay healthy and give you more good songs. There was a lot of love and blessing."