Amitabh Bachchan Ask Hanshu Ravidas A Question About Maharaja Ranjeet Singh, Do You Know The Answer?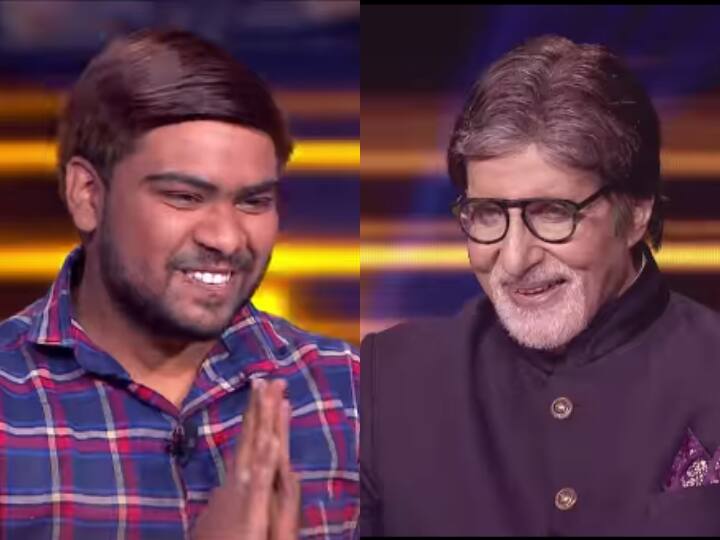 [ad_1]

Amitabh Bachchan's show 'Kaun Banega Crorepati' is always liked by the audience. There is a special interest in them regarding the questions asked in this show. On Monday, Hanshu Ravidas of Madhya Pradesh sat on the hot seat as a rollover contestant. Anshu won 6 lakh 40 thousand rupees in the show, but he got stuck in answer to this question related to Maharaja Ranjit Singh.
Hanshu hails from Jhabua, a tribal district of Madhya Pradesh. He is the head post master in a village here. Hanshu played a very good game. While talking to Amitabh, he told that it is through KBC that he is sitting in an airplane for the first time. Hanshu also mentioned his mother in the show, after which Amitabh Bachchan got his mother to talk. In the second day's game, Hanshu won 6 lakh 40 thousand rupees using all the lifelines, after which Amitabh asked this question in front of him for 12 lakh 50 thousand-
Question- What does the red color represent in the statement 'Ek din all will be red' said by Maharaja Ranjit Singh after seeing the map of India?
Hanshu got caught in the answer to this question and then he left the game. If you also do not know the correct answer to this, then we tell you that in this line of Maharaja Ranjit Singh Lal means 'British territory' i.e. the correct answer to this question was British territory.
However, after leaving the show, Hanshu won 6 lakh 40 thousand rupees. He told that with this amount he will be able to repay his loan.
read this also:
Mumbai Cruise Drugs Case: Shah Rukh Khan's son Aryan Khan sent to NCB custody till 7 October
Cruise Rave Party: NCB arrests Aryan Khan under NDPS Act, know how much punishment is given
[ad_2]