Anupamaa Serial Alert Anu Slaps Son Paritosh On Questioning Her Mother Character Anuj Kapadia Admits His Love Feelings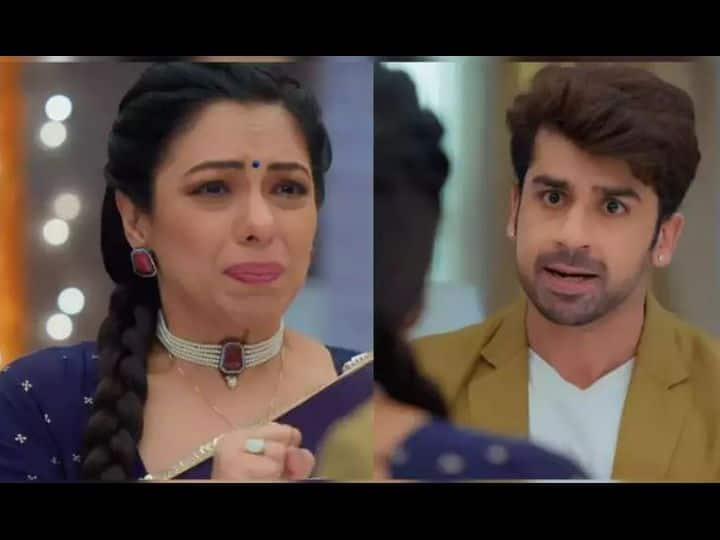 Anupamaa Serial: Anupama always remains on top in serial TRP. Anupama serial has become the favorite of the audience. It focuses on the ups and downs that come in the life of a common woman every day. In the latest episode of Anupama serial, Anu slaps her son Paritosh vigorously. Paritosh misbehaves with his mother. Not only this, he even tells his mother to be characterless. After this, Paritosh's mother i.e. Anupama slaps him strongly. After this, she kicks Paritosh out of the house. Anupama tells Paritosh a lot of lies in anger and breaks all her relations with him.
Paritosh does not calm down even after this and the whole blame is put on Anuj Kapadia's head. Anuj gets upset that because of him there are problems in Anupama's life. After this Anuj Kapadia decides to go to Shah House. Anuj Kapadia leaves for Shah House to get Anupama back her respect. Toshu starts his drama before Anuj reaches the Shah House.
As soon as Anuj arrives, Vanraj asks him to leave the house. On this, Anuj says that whatever they want to do with them, but let Anupama live in peace. Anuj clearly says that there is nothing between Anupama and her. Anupama does not love him.
Hearing Anuj's words, Vanraj gets furious and grabs Anuj's collar. Vanraj then instigates Anuj to tell what is between him and Anupama. On this, Anuj loses his cool and speaks his feelings in front of the Shah family. Anupama hears everything standing behind. Anupama gets shocked after knowing Anuj's feelings. At the same time, it is shown in the precap that some goons are beating Anuj. Now it has to be seen what new twist comes in Anupama.
read this also: KBC 13: Kapil Sharma and Sonu Sood came as guests in Kaun Banega Crorepati, Kapil said Amitabh Bachchan to the guests who came home…
Kirron Kher returns after battle with cancer, judges India's Got Talent with Shilpa Shetty and Badshah