Arbaaz Khan Girlfriend Giorgia Andriani Takes Style From His Ex-wife Malaika Arora Photo Viral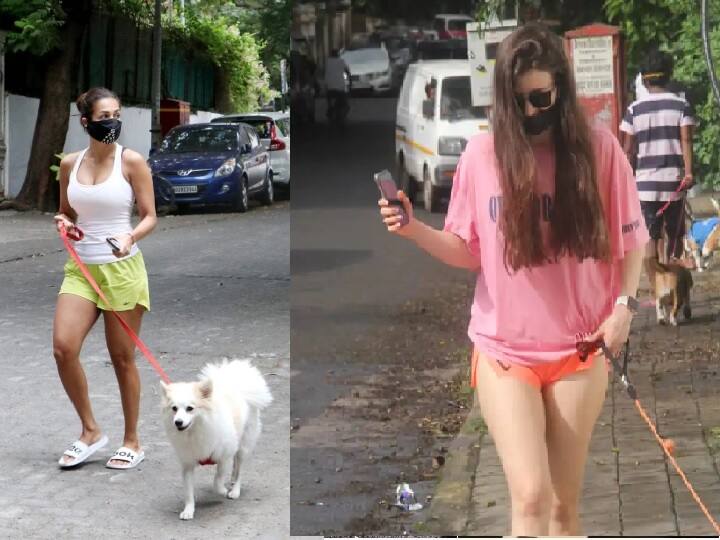 Georgia Andriani Photo: Bollywood actor Arbaaz's girlfriend Georgia Andriani always remains in limelight for her stylish look. Georgia Andriani often goes out with her dog during morning walks. Recently, Georgia Andriani has once again been spotted with her dog. During this, Georgia is seen carrying the style of Malaika Arora.
Actually, Arbaaz Khan's girlfriend Georgia (Giorgia Andriani) has once again been spotted with her dog in Bandra. During this, Georgia (Giorgia Andriani) is seen wearing red color shorts and black top. In these photos captured while roaming the doggie, the hair of Georgia (Giorgia Andriani) is seen open. Seeing these photos of Georgia, Malaika Arora is being remembered.
Let us tell you that Malaika Arora also often goes out to walk her dog. Many times the photo of Malaika Arora has been clicked while walking the dog. In these photos, Malaika is also seen carrying exactly the same style. Many times Malaika Arora has also been seen with her dog wearing open hair and shorts. His dressing style is also exactly the same. At the same time, the photo of Arbaaz Khan's girlfriend (Giorgia Andriani) in the same style has started going viral on social media.
People are commenting fiercely on these photos of Georgia Andriani and comparing Georgia to Malaika in the photo. While commenting on the photo, one user writes that Georgia is giving competition to Malaika Bhabhi, while another user writes is she copying Malaika Arora.
Read also:In Pics: Girlfriend of this famous Khan came out to walk the dog on the streets of Mumbai in a hot style, see pictures here
Deepika Padukone returned from Dubai wearing yellow shoes on a green parrot-like dress, again making headlines with her look