Bigg Boss 15 Contestants Fight Video Goes Viral On Social Media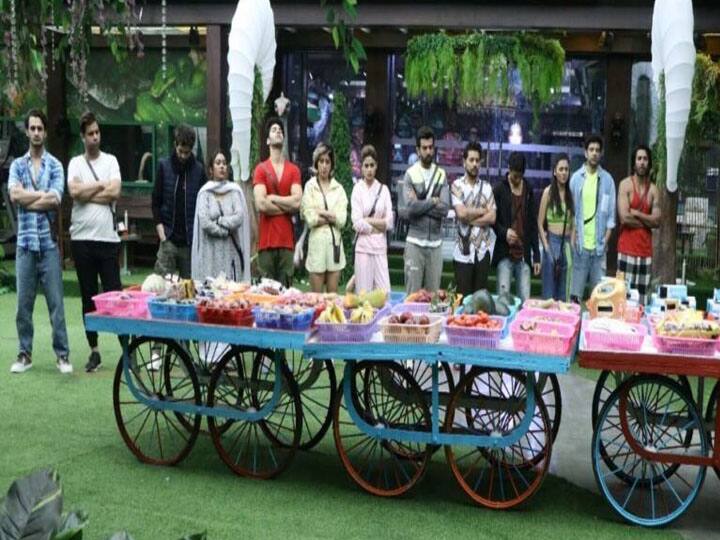 Salman Khan Show: The house rules for 'Bigg Boss' are very clear. Whoever breaks them, sooner or later have to face the consequences. Some contestants have become careless and have forgotten the maintenance of the land. Now it's time to pay the price. In today's episode, 'Bigg Boss' will remind the contestants of the house rules and give them a glimpse of the consequences of taking the rules lightly. From Shamita's constant speaking in English to falling asleep during Afsana's tasks, no one noticed her for blatantly violating the rules.
As soon as the family members gather for their next task. Bigg Boss cancels it in between, leaving them with limited food for the members of the house. Seeing this, a fierce fight starts in the house. Everyone gets angry as soon as the talk of Bigg Boss ends. Jai gets angry with Afsana and Shamita's rude behavior. He is seen shouting at them. After which Shamita walks away. This video has been shared by Karlas TV on social media, after which the fans are looking very excited about the upcoming episode.
It is further seen in the video that Shamita is very upset that she is not the only one who speaks in English. She gets angry and says, 'Keep me out of the house.' Shamita is also seen saying in front of Jai that, 'Bigg Boss should have named everyone who spoke in English. Jai then says that the lack of food in the house triggered this reaction. Shamita says. 'So what do I do?' On the other hand, Afsana shouts at all those who target her. Jai said, 'You make a mistake, you are talking in a loud voice from above. Afsana goes mad and angrily throws her water bottle on the ground. Meanwhile, Jai-Veeru's friendship is in danger. Facing your issues. Both insult each other. Is this the end of their friendship?
Bigg Boss 15: Akasa Singh, who likes Pratik Sehajpal, doesn't just have tattoos on her body, everyone has a meaning
Bigg Boss 15: When Neha Bhasin called the show scripted, Salman Khan was furious, said – "No one is ruling you…"