Bigg Boss 15 Jay Bhanushali And Vishal Kotian Fights Each Other On Salman Khan Show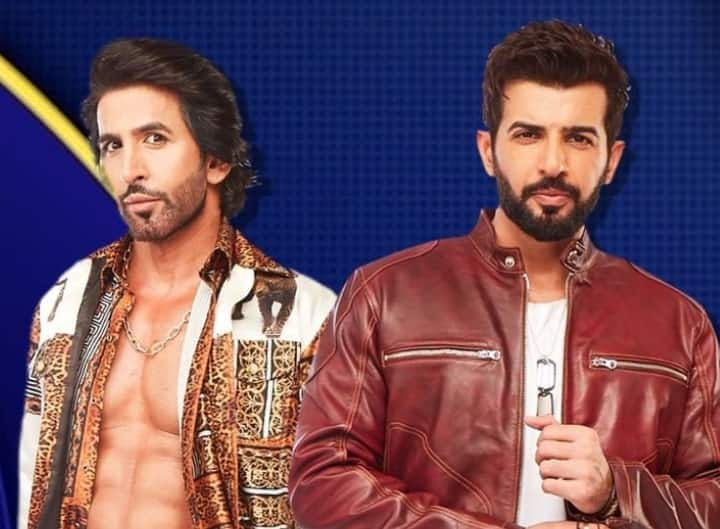 Fight Between Jay Bhanushali And Vishal Kotian: Salman Khan's show Bigg Boss has reached the fifth week and now the masks on the faces of all the relationships inside the house have also started to be removed. New relationships are being added, old ones are being broken. At the beginning of the show, there was a lot of friendship between Jai Bhanushali and Vishal Kotian, people started calling them the pair of Jai Veeru. But now this pair seems to be eclipsed. Jai and Veeru's friendship is now turning into enmity. The promo of the show has surfaced in which Jai and Vishal are seen fighting each other fiercely.
Jai-Veeru's friendship turned into enmity
Actually, the distance between Jai and Vishal was visible for some time, but this distance came to the fore when Naagin fame actress Anita Hansanandani and Surbhi Chandna reached in Weekend Ka Vaar. He gave some tasks to the family members in which they were asked to remove the mask from the face of the contestants. For this he had given some masks. Vishal Kotian gave the mask of a bad person to Jai Bhanushali and said that he is giving this because he is not a bad person but keeps things in his heart. At the same time, Jai also described Vishal in his turn as the most selfish person.
Jai-Vishal quarreled in the house
In the promo, Vishal Kotian tells Jai that "I think you are now sitting with a complaint in your heart" to which Jai says that "If someone hurts me then I complain," Vishal speaks on this. It's okay…" And then Jai starts saying that "Khule Mein Aa Phir…" This quarrel reaches a long way. Are?
Jai Veeru's fight will be seen in Monday night's episode. Recently, Shamita had also raised questions on Vishal Kotian, when Salman questioned her about Akka and Anna's relationship.
read this also:
Urfi Javed Photos: While sharing the latest pictures, 25-year-old Urfi Javed put this wish in front of the fans, there was a ruckus
Arjun Malaika Romance: Arjun Kapoor shares a very romantic picture admiring Malaika Arora in a backless blouse, says – Malaika makes me happy like this