Ekta Kapoor Announce This Big Thing About Her Upcoming Show Naagin 6 On Salman Khan Show Bigg Boss 15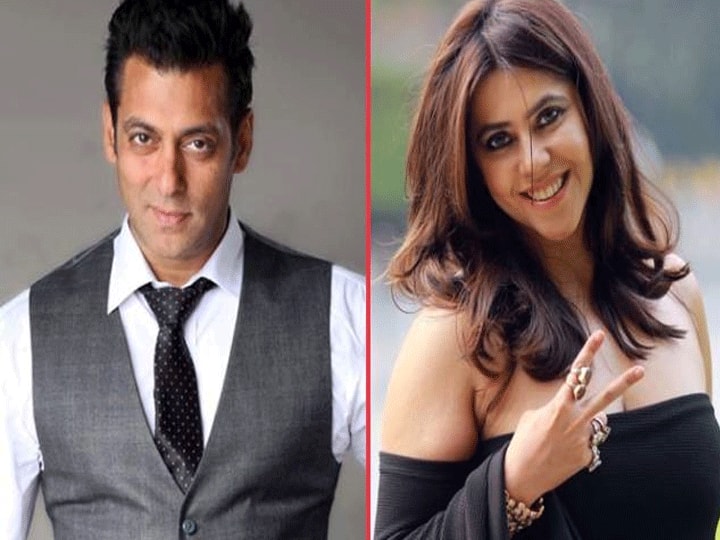 Ekta Kapoor Revelation About Naagin 6 In Bigg Boss 15: This time in Salman Khan's show Bigg Boss 15, Ekta Kapoor, who is known as Delisop Queen, had entered in a grand manner. Ekta did a lot of classes for the contestants after reaching Bigg Boss house. Actress Shamita Shetty's Ekta Kapoor also stopped speaking during this time. The contestants were very scared of Ekta Kapoor's entry in the house. Ekta Kapoor also met Bigg Boss 15 host Salman Khan during this time. Ekta Kapoor made a big disclosure about her show Naagin 6 while talking to Salman Khan. Ekta said that she is going to return to TV soon with Naagin 6.
During this, Ekta Kapoor also told that her search for Naagin for Naagin 6 has also been completed. By the way, Ekta did not take the name of the actress. Ekta Kapoor told Salman Khan that the name of that actress starts with M. Not only this, but this actress has also been an ex-contestant of Bigg Boss. Currently, Ekta Kapoor is looking for another serpent for the show.
Ekta Kapoor wants her search to end soon. Ekta also said that Naagin 6 will be telecast before the time slot of Bigg Boss 15. Ever since Ekta Kapoor's statement has come out, there is a lot of enthusiasm among the fans of Naagin. Discussions about Naagin 6 have started on social media as well.
read this also..
After Akshay Kumar, Ajay Devgn, Vicky Kaushal will appear in 'INTO THE WILD', the show will be telecast on number 12
Bhojpuri Cinema: These actresses of Bhojpuri films are famous for their strong friendship, not catfight