Ieshaan Sehgaal And Miesha Ayer Spole About Bigg Boss 15 After There Elimination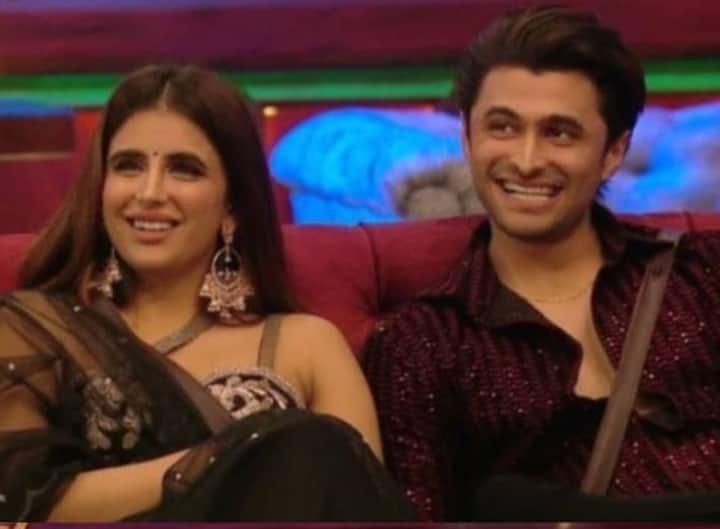 Miesha Iyer And Ieshaan Sehgaal On Eliminations: In Salman Khan's show Bigg Boss, this week back to back two contestants were shown the way out of the house. In Weekend Ka Vaar, first Misha Iyer got out of the house due to low votes and then Ishaan Sehgal also had to leave the house. Although this twist in Bigg Boss was not even imagined by the fans of the show. Ishaan and Maisha were constantly making headlines for their love story in the house. After coming out of the house, Misha and Ishaan got angry with the makers.
Ishaan-Misha remained in the headlines for the love story
In Bigg Boss, Maisha and Ishaan's love story was not being embraced by anyone, within a week they had come so close to each other that the family members also started losing their closeness. Not only this, the show's host Salman Khan also talked to both of them about this and explained that whatever they do, they come on National TV, they should not do anything that they will regret later. The love story of both was also being called fake. But now after coming out of the house, Maisha and Ishaan have given their reaction on this.
Maisha said that "I am out of the house now. I have earned a lot of good memories in the show. I could have stayed longer in the show, I wanted to win the show, but it didn't happen. But Big I found my love in the boss's house." On the other hand, Ishaan Sehgal, reacting to his exclusion said, "I am sad that I could not go ahead in Bigg Boss, I have many good memories attached to this house. I am going back with these memories only. Am."
read this also:
Katrina Kaif and Vicky Kaushal stopped on Diwali? The function took place at this director's house!
Navjot Singh Sidhu was mentioned in front of Akshay Kumar and Katrina Kaif in The Kapil Sharma Show, Kapil said to Archana Puran Singh – you …