Kapil Dev Is Unhappy With Virat's Decision To Quit T20 Captaincy, Said Kohli Should Have Consulted BCCI | Kapil Dev is unhappy with Virat's decision to quit T20 captaincy, said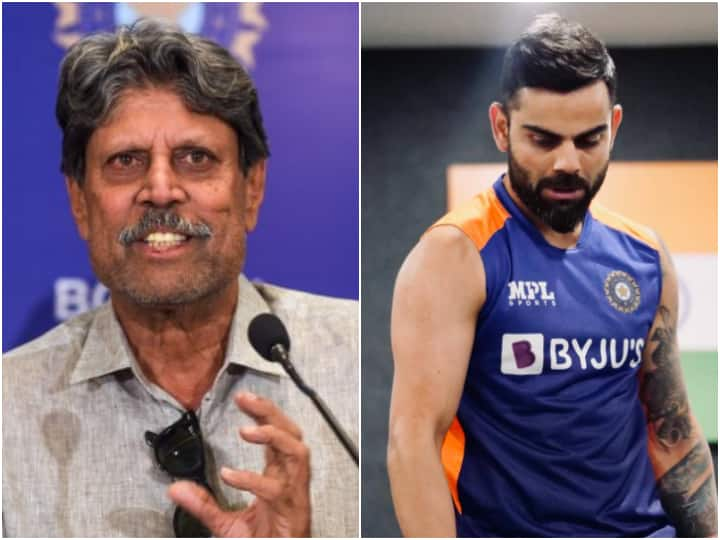 [ad_1]

Kapil Dev on Virat Kohli decision to quit T20 captaincy: Former captain and veteran all-rounder Kapil Dev, who won India's first World Cup under his captaincy, says that Virat Kohli should be captained in T20 International after the T20 World Cup. Should have talked to the Board of Control for Cricket in India (BCCI) and the selectors before taking the decision to leave. Please tell that Kohli has taken this decision to manage the workload, which was on him for the last five-six years.
Kapil, the captain of the 1983 World Cup winning team, said in a conversation with ABP News, "It is a bit surprising to see cricketers taking decisions on their own these days. I think a player should consult the selectors and the board before taking such decisions. Let's talk. I feel a little weird because he is a great captain and player. Kohli is an important player and I wish him all the best."
Kapil said that everyone should fully respect Kohli's honesty. He also said that he failed to understand why Kohli did not consult the board. Kapil said, "I think we should respect Kohli's honesty about his decision that he no longer wants to be the captain. Mahendra Singh Dhoni did the same. However, a board is usually a player. Tells me what to do, but nowadays players take their own decisions. I fail to understand that."
Kohli to step down from captaincy after World Cup
Kohli told that he will step down from the T20 captaincy post after the T20 World Cup to be held in October-November this year. Through a tweet, he thanked everyone for supporting him during his journey.
Kohli wrote in his post, "I consider myself lucky that I not only got the opportunity to represent India but also to lead the Indian cricket team. I am a team player, support staff, selection committee, my coach and every Indian. I thank those who pray for our victory, who supported me in my journey as captain."
[ad_2]