KBC 13, Amitabh Bachchan Takes Dig Over Kapil Sharma On Arrival Four Hours Late For Shoot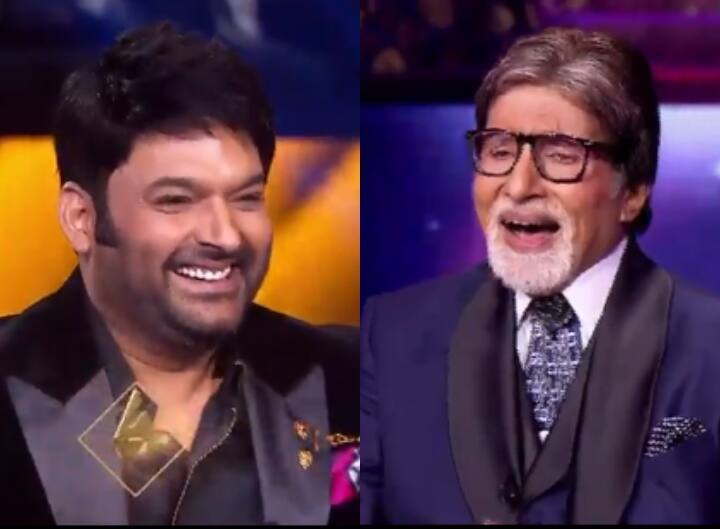 Kapil Sharma And Sonu Sood In KBC 13: The new episode of Amitabh Bachchan's show Kaun Banega Crorepati's grand Friday will see a stellar tinge of comedy, as in this special episode, comedy king Kapil Sharma and actor Sonu Sood will be seen in front of the megastar. Kapil Sharma will make everyone laugh a lot in this episode with his great sense of humour. Meanwhile, Amitabh also pulled up Kapil Sharma, famous for his lateness. Kapil had reached the set of the show four and a half hours late from the scheduled time.
Amitabh slams Kapil Sharma
The promo of this episode of Kapil Sharma and Sonu Sood Special Fantastic Friday has come out. In which Kapil Sharma will spread the magic of his voice along with comedy. Kapil also hummed the song Rimjhim Gire Sawan in the show. After this Kapil and Sonu are seen sitting on the hot seat, when Amitabh pulls them up and says that today you have come at your time. You had to meet us at twelve o'clock but you have come here exactly at 4.30 pm. Kapil starts laughing on this.
There was a burst of laughter in the show
After this Sonu Sood and Kapil Sharma recreate the scene of Sholay film. Kapil Sharma becomes Basanti in the style of actor Shatrughan Sinha and Sonu Sood asks in the style of Amitabh that "What is your name Basanti," to which he speaks with aplomb, "Basanti will be your brother-in-law.." On hearing this, everyone applauds. start playing. Even after this, Kapil is also seen imitating Amitabh.
Kapil Sharma is famous for being late
Actually Kapil Sharma is famous for coming late on the show. He does not reach on time even for the shooting of The Kapil Sharma Show. actor Guests like Ajay Devgan, Shahrukh Khan have also waited for him for a long time. It was also claimed in a report that Amitabh himself has also canceled the shooting due to this behavior of his. While Sonu Sood is famous as the messiah of the poor, he helped many migrants during the Corona period.
read this also..
Katrina Kaif And Vicky Kaushal Roka: Katrina Kaif Ready To Be Vicky Kaushal Ki Dulhania! The first ceremony took place at this star's house
When children ask what is our religion – Hindu or Muslim? So know what Shahrukh khan gives the answer?