KL Rahul Wished Birthday Athiya Shetty By Sharing Cute Photo On Instagram And Expressed His Love For Her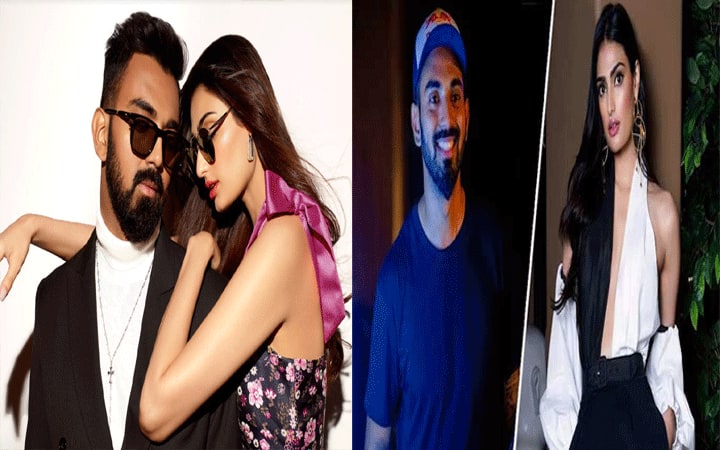 KL Rahul Wished Athiya Shetty Birthday On Her Birthday: The relationship between cricket and Bollywood world is considered very old. There is a lot of money and name in both these fields. Often the news of the affair of Bollywood celebs and cricketers remains in the discussion. Some of them have truth and some prove to be mere rumours. But for a long time, KL Rahul, who has been in discussion about his relationship with Bollywood actress Athiya Shetty, has now officially confirmed by sharing the post.
Many types of news used to come in the media about Athiya and KL Rahul. Both were also spotted together many times. Although both of them never talked about their relationship in the media. Now KL Rahul has made their relationship official, putting an end to all kinds of rumours. Sunil Shetty's beloved had a birthday on November 5 and she is in Dubai these days. There was a match between India and Scotland on the day of Athiya Shetty's birthday.
During this entire match, Athiya Shetty was present in the stadium and was seen cheering the Indian cricket team as well as KL Rahul. During this match, Rahul also scored a brilliant half-century and after that Athiya's birthday was celebrated. KL Rahul has shared the pictures during this birthday celebration on social media. A great bonding of both is being seen in the photo.
Sharing the photo, KL Rahul wrote in the caption – Happy birthday very fetish congratulations my love. Along with this, KL Rahul also made Heart's inoticon. This is the first time that Rahul has officially accepted his relationship. Athiya Shetty has given her reaction on this post by making a white heart.
Not only KL Rahul but Athiya Shetty has also shared pictures together on social media many times. However, Athiya always called KL Rahul her friend. Many times Sunil Shetty was also asked during the interview, he said that both look good together. But if you want to ask anything else, ask Athiya and Rahul.
read this also..
Bigg Boss 15: Neha Bhasin advised Pratik Sehajpal to keep distance as soon as he came home, after all what are you angry about?
Bachchan's Diwali: The Bachchan family celebrated Diwali with simplicity in 'Jalsa', see here Inside Photos