Money Heist Hindi Remake Abbas Mustan Make Desi Money Heist Hindi, Title Will Be Three Monkeys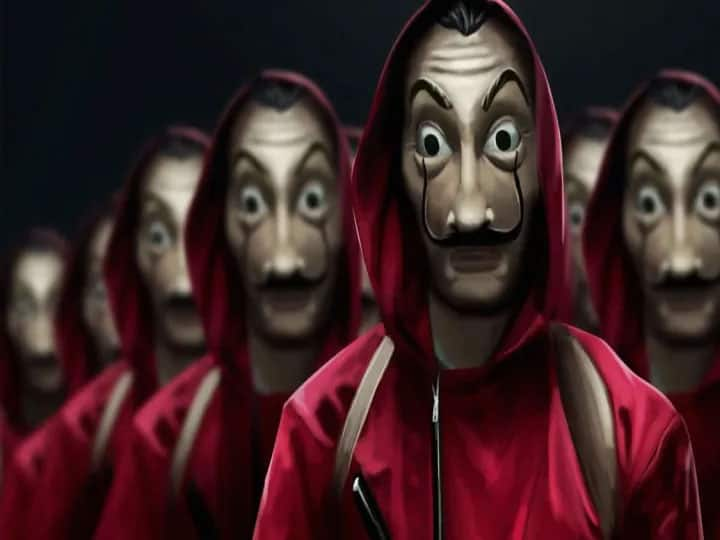 Money Heist Hindi Remake: The Spanish web series Money Heist is making a splash all over the world these days. The first part of Money Heist Season 5 has been released in September and the second part will be released in the first week of December. At the same time, there is news that work is going on in full swing in Bollywood to make this film in Hindi too. Money Heist Hindi Remake is going to be made in Hindi. According to media reports, this responsibility has been taken up by the famous director duo Abbas Mustan and the title of their film will be Three Monkeys.
According to media reports, Abbas Mustan is once again working on a thriller based movie which is his identity. Earlier, he has given films like Ajnabee, Baazigar, Soldier, Aitraaz, Humraj, Race to Bollywood. And now the news is that he is going to make money hist drama series in Hindi. Whose title has also been decided. The name of the film will be Three Monkeys. However, no one knows how much truth is there in these reports. Because no official announcement has been made regarding this yet.
Shooting will start from November 11
There are also reports in the media that the work on the script of the film is almost complete and the shooting of the film will also be completed from November 11. The set of the film has been prepared in Mumbai. Whose shooting is about to start now. Let us tell you that the pair of Abbas Mastani is returning to the screen after 5 years. The name of this movie was Machine. In which director Abbas's son Mustafa made his debut. On the other hand, if we talk about Money Hist, then the first four seasons were also a tremendous hit and now the first part of the fifth season is also making a lot of noise.
Also read: Amidst discussions about Vicky Kaushal and Katrina Kaif's wedding, Sidharth Malhotra said this big thing about his wedding plans
Also read: Entertainment Mouni Roy Video: This glamorous avatar of Mouni Roy in a red dress once again made fans fall in love, Video Viral