Poonam Pandey Admitted To Hospital With Serious Injuries, Husband Sam Arrested In Assault Case, Actress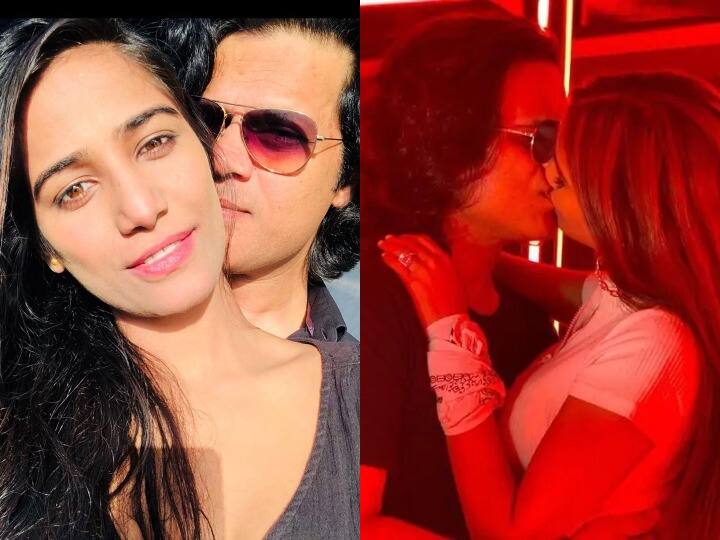 Poonam Pandey Husband Arrested: Actress Poonam Pandey's husband Sam Bombay has been arrested by the Mumbai Police. Poonam Pandey has accused him of assault, the badly injured actress has been admitted to a hospital in Mumbai. He has suffered serious injuries to his head, eyes and face. The police have registered a case against Sam under the Indian Penal Code. Police is probing the matter.
Poonam suffered head and eye injuries
According to reports, Poonam Pandey has said in her complaint that the two had a fight over Sam's first wife, Alvira, after which Sam hit her head in the wall, causing severe head injuries. He is also having trouble seeing with one eye. Taking immediate action on the complaint of Poonam Pandey, the police arrested Sam. Poonam Pandey is undergoing treatment at the hospital.
The actress has already been accused of assault
However, this is not the first time that the actress has complained of assault on her husband. Earlier in 2020 too, he had accused Sam of assault in Goa, a few days after his marriage. In this complaint, she said that her husband had molested her and threatened dire consequences after the assault. This incident is from Canacona village of Goa. According to reports, both of them had arrived here for the shooting of one of their projects. Even then, a case was registered against Sam under sections 353, 506 and 354 of the IPC.
Poonam Pandey and Sam Bombay got married on September 10 last year. Both of them had decided to get married after dating each other for two years. Poonam withdrew her complaint after the complaint was lodged in Goa. At that time he had said "Which marriage does not have ups and downs?"
read this also..
Katrina Kaif And Vicky Kaushal Roka: Katrina Kaif Ready To Be Vicky Kaushal Ki Dulhania! The first ceremony took place at this star's house
When children ask what is our religion – Hindu or Muslim? So know what Shahrukh khan gives the answer?