Russian Film Crew Blasts Off To ISS To Shoot First Feature Film In Space The Challenge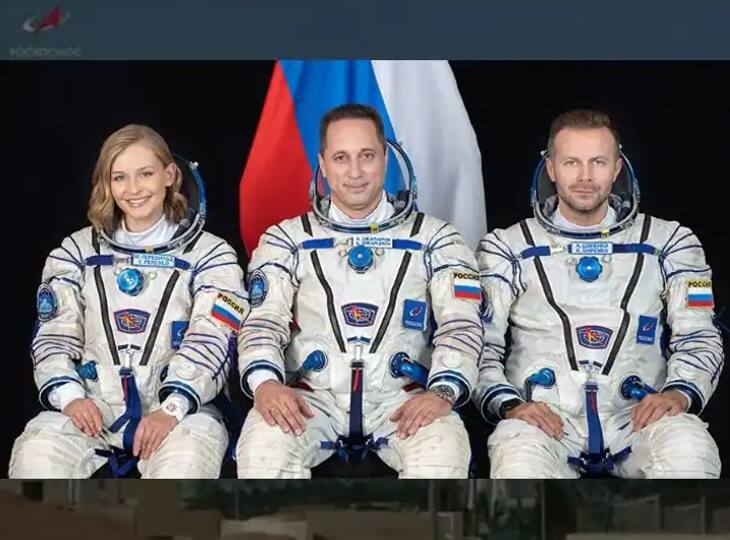 [ad_1]

Till now we have seen many films based on space but the talk of film being shot in space was only a dream. Now this dream has turned into reality because Russian director Klim Shipenko has done this wonder. He is about to reach the International Space Station for the shooting of his upcoming film The Challenge. Along with him, Russian actress Yulia Peresild and astronaut Anton Shkaplerov have also left for the space station to shoot.
The Soyuz MS-19 rocket with three Russian crewmates launched aboard at 4:55am ET today to the station under clear blues skies in Kazakhstan. More… https://t.co/DIpFPGawCs pic.twitter.com/gcbnXzgrHf

— International Space Station (@Space_Station) October 5, 2021
All three took off from the Baikonur Cosmodrome in Kazakhstan at 2:25 pm Indian time to the International Space Station and then successfully reached the space station a few hours later. Let us tell you that the shooting of this film will be done in space for 12 days. Training related to shooting in space has been given to the team of the film. According to media reports, the team of the film will shoot a sequence of about 40 minutes in the International Space Station. The story of the film is about a female doctor who goes to the International Space Station to save the life of an astronaut and also puts her life in danger in trying to bring her safely to Earth.
The #SoyuzMS19 spacecraft successfully reaches orbit

Cosmonaut @Anton_Astrey and spaceflight participants Yulia Peresild and Klim Shipenko are on their way to the International Space Station! The docking will take place in 3 hours – at 12:12 UTC. pic.twitter.com/viEeHHVovH

— (@roscosmos) October 5, 2021
For the first time a film is being shot in space, so cinema lovers are very happy about this. Russia is also being praised a lot for taking such a bold step. Earlier there were reports that American actor Tom Cruise would shoot his next film in the International Space Station, but before that Russia won it and left America behind.
read this also:
Aishwarya Rai and Abhishek Bachchan's house 'Jalsa' is very luxurious, see inside photos
When Rekha wrote a letter to Amitabh Bachchan's daughter-in-law Aishwarya Rai and said, 'Lots of love, your line mother'


[ad_2]