Shamita Shetty Loses Trust Over Vishal Kotian, Salman Ask Akka Anna Connection Is Fake Or Real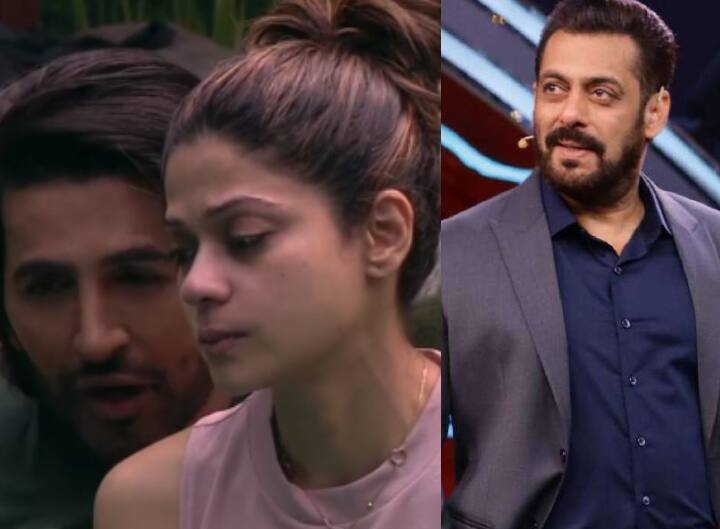 Shamita Shetty And Vishal Kotian: The distance between the contestants Vishal Kotian and Shamita Shetty appeared in the episode of Bigg Boss 15 Weekend Ka War. In this relationship of siblings, wild card entry has set fire. First Shamita's Rakhi brother Rajiv Adatia instructed Shamita to stay away from her and then Rakesh Bapat and Neha Bhasin also said that they talk here and there, after which Shamita The confidence of him seems to be rising.
Vishal Kotian said – 'If I had a sister, I would have understood'
Salman Khan also questioned the sibling relationship between Shamita Shetty and Vishal Kotian. He asked, "Is Akka and Anna's relationship real or reel." To this, Shamita says that "Neha and Rakesh have given me the same feedback about Vishal that they talk here and there." On this Vishal says, 'And you get into their talk… is our relationship so raw..?' After which Shamita says that "You cannot say for your sister that I can turn her around." Then Salman explains that "Ghunne means I can convey them". Then Vishal says that "If I had my own sister, she would have understood this."
Earlier, Salman Khan had also shown the mirror of reality to Karan Kundra. He explained that in the first two weeks he was seen as a very strong contestant, but now he is seen running only after Shamita and Tejashwi. Salman asked Karan to make his game stronger.
read this also:
Janhvi Kapoor Boyfriend: Janhvi Kapoor became cozy with ex-boyfriend at sister Khushi Kapoor's birthday party, see inside photos of the party on the terrace
Kareena Karisma Diwali: Jahangir Ali Khan was the beauty of Pataudi and Kapoor family, both the families spent a lot of love on the first Diwali