Sonu Nigam Imitates Fan Making Bizarre Request To Him During Show, Leaves Kapil Sharma In Splits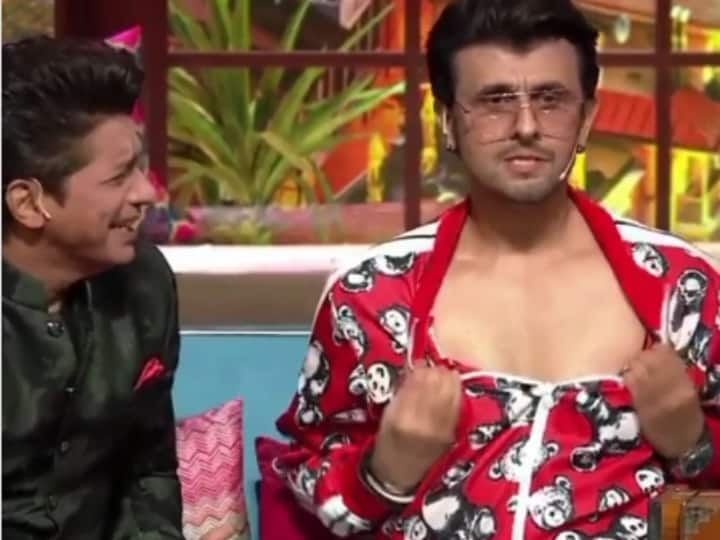 The Kapil Sharma Show: An uncensored video of comedian Kapil Sharma's show 'The Kapil Sharma Show' is becoming very viral at this time. Singer Sonu Nigam is seen in this video, who is telling a very funny anecdote among the people present there. Hearing what Sonu Nigam tells, Archana Puran Singh, who played the role of judge in the show including Kapil Sharma, the host of the show present there, and all the other guests present start laughing. Actually Sonu Nigam narrates an anecdote related to one of his songs 'Suraj Hua Maddham'.
Singer says, 'Like girls do not do this at the golgappa shop or at the pani puri shop that Bhaiya a little sour and pour a little sweet and pour !! This has happened to me too, I am singing the sun is dim and everyone is listening, there was a lady standing in front, she was beautiful and knows what she was doing 'Sonu More Emotions, More Emotions Sonu. .'. Sonu further says it was exactly the same, 'Brother, a little sour and pour a little spicy and pour Sonu more emotions Sonu'. After this, the judge of the show Archana ji asks, 'Phir you did more sour?'.
In response to this question, Sonu Nigam gets up and starts acting and says how will someone do it? Seeing the funny style of Sonu Nigam, all the guests present there burst into laughter.
In Pics: After 7 years of dating a 15-year-old girl, Sonu Nigam created Inter Caste Marriage, the album of gold-laden Dulhania is like this
KBC 13: Sonu Nigam and Shan, the masterminds of the vocals in the show, Big B gave a tough competition to both of them in Antakshari