The Kapil Sharma Show, Fan Asked How Did You Learn English, See His Reaction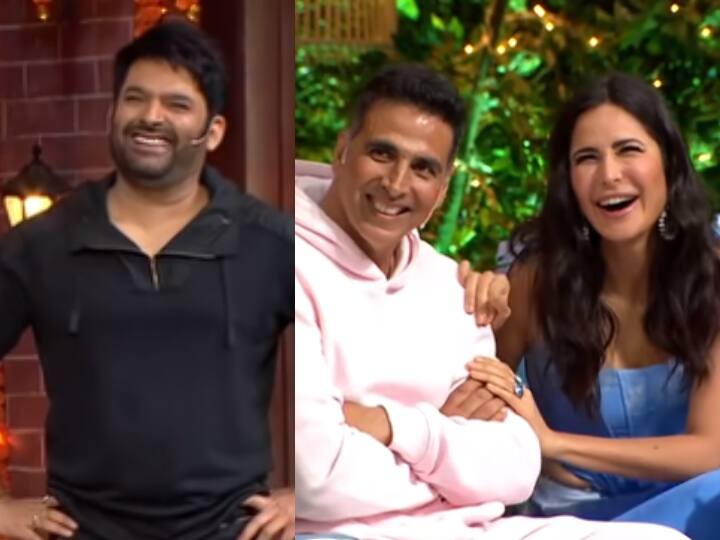 Kapil Sharma Reaction On Fan's Question: In The Kapil Sharma Show, the king of comedy, Kapil Sharma often pulls the leg of the guests, but this time he himself got stuck upside down. When a fan questioned his English. Actually, Kapil Sharma had shared a photo on his Insta account, whose caption he gave in English, after which the fan asked him such a question that the guests Akshay Kumar and Katrina Kaif who came on the show also started laughing.
Akshay slams Kapil Sharma
This time, actor Akshay Kumar and actress Katrina Kaif had arrived on Kapil Sharma's show to promote their film Sooryavanshi. There is a segment inside the show in which Kapil narrates funny comments from the fans on the social media posts of the guests on the show. Many times these comments are such in which the stars have been pulled up. Kapil also narrated these comments showing Katrina and Akshay's social media posts, when Akshay surrounded them upside down. The name of this segment is 'Post-mortem', after which Akshay Kumar says that today we do post-mortem of his post. On this Kapil starts saying "Paaji is my shop, I have ever come to your film".
Fan asked a funny question to Kapil
However, after this, Akshay starts doing post-mortem of Kapil Sharma's post. In a post, Kapil had given a caption in English, on which Akshay says that you cannot write this, after which he reads the comment on it, in which a fan has also asked him the same question that "How do you get so much English? She came?" On hearing this, Kapil Sharma starts laughing, while Katrina and Archana Puran Singh start laughing with applause.
Whenever Akshay Kumar goes on Kapil's show, he pulls him fiercely. This episode of Kapil Sharma was quite a bang. Akshay also had a lot of fun with Katrina Kaif.
Also read:-
Granddaughter Navya Naveli Nanda shares photo with Nani Jaya Bachchan, fans of great bonding
Amidst discussions about Vicky Kaushal and Katrina Kaif's wedding, Sidharth Malhotra said this big thing about his wedding plans